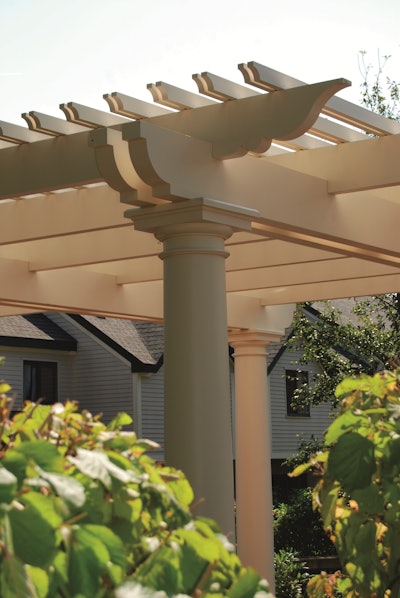 Walpole Outdoors will be introducing a new palette at the Pacific Coast Builders Conference (PCBC).
The company will be offering its palette of Sherwin-Williams vinyl safe paint colors for outdoor architectural landscape products and structures made of cellular PVC.
A lighter-colored palette has been available, but this new palette will include darker colors.
The palette features 100 PVC safe colors, which are factory applied and backed by a 25-year warranty.