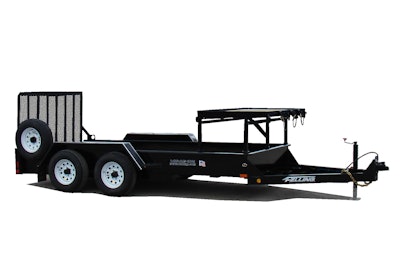 Felling Trailers has taken another step to accommodate mini skid steers.
The company has redesigned its Compact Loader Trailer line to accommodate any type of mini skid steer.
The trailer's redesign created sufficient space for a mini skid steer along with its attachments.
The trailer features solid steel pan style sides with multiple D-rings for the user to secure equipment.
Features Include:
Models: FT-6 CL, FT-10 CL & FT-12 CL (GVWRS 7,000 – 14,700 lbs.)
Full with spring-assist mesh ramp
STD attachment mounts; removable trencher/auger tray, 3 auger bit holders, 1 land leveler or bucket rest loc, pallet fork holders with hold on chains