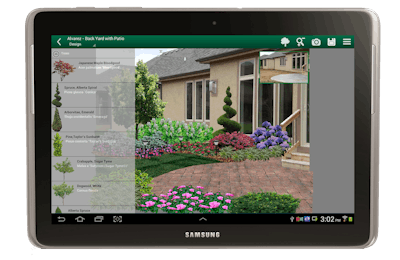 An app has hit the mobile market for Androids and is specifically designed for the professional landscape designer.
Drafix Software has introduced Pro Landscape Companion for Android tablets.
Pro Landscape Companion for Android works with PRO Landscape Version 18 and above.
The app allows landscape designers to create designs from scratch on a tablet using photos he or she has taken on the tablet.
Designers then have the option to transfer the designs to a computer to finish it on Pro Landscape.
If the design was originally created on a computer in Pro landscape, it can be transferred to the tablet to be edited or presented to a client.
The app is available for free from the Google Play store and is available for all iPad devices.