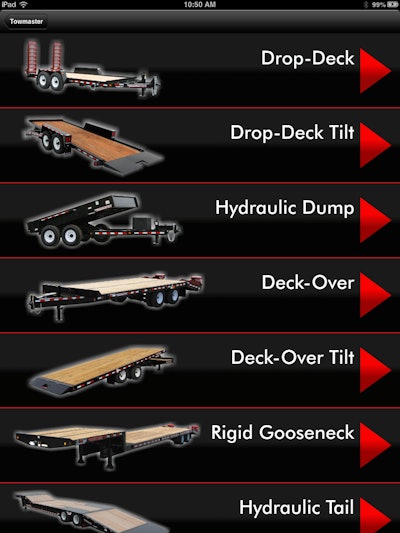 Towmaster has created a marketing resource app to help consumers who are on the go.
Designed for iOS and Android devices, the app features Towmaster's trailer models, a photo gallery, links to Towmaster's social media and websites and a dealer-only button where dealers have access to prices books and training materials.
The app features email, PDF files and the ability to contact Towmaster's sales representatives.
The iOS version is compatible with iPhone 3GS and above, including the new iPhone 5 and all generations of the iPad. The Android version works with phones and tablets with version 2.3 and above.
Towmaster's app is available now for download within the iTunes App Store and Google Play Store.