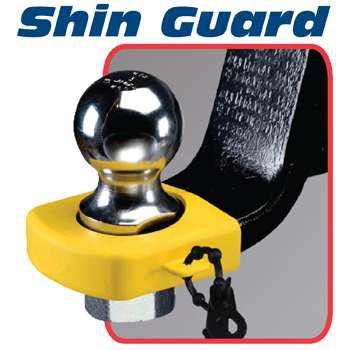 Fastway Trailer Products has introduced a dual-purpose shin guard designed to help customers protect his or her shins.
The sleeve protects customers from running his or her shin into the ball mount, as well as protects the trailer wiring harness from dragging on the ground.
The sleeve features a rubber tether that loops around the harness, which lifts it off the ground.
When the guard is installed, the hitch ball does not need to be removed, and it fits both 2-5/6-inch and 2-inch hitch balls on ball mounts up to 2-1/2-inches-wide.
The guard is available in black, orange or yellow colors.
Information:
82-00-3125 Shin Guard- black with wire tether $8.95 (MSRP)
82-00-3126 Shin Guard- orange with wire tether $8.95 (MSRP)
82-00-3127 Shin Guard- yellow with wire tether $8.95 (MSRP)