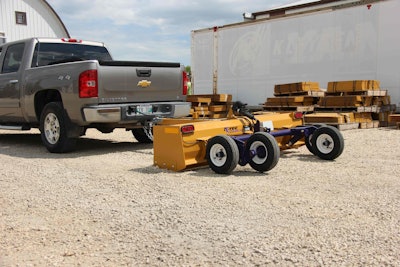 K-Tec has released a land leveler that can perform on a variety of materials and can be controlled remotely.
The EZ Grade 7-foot Land Leveler can be attached to a truck, SUV or ATV to level out materials on a jobsite.
The leveler can move through dirt yards, gravel driveways/shoulders and can be used for snow clearing.
Featuring a 7-foot leveling width, the machine can be controlled by a wireless remote and can travel at highway speeds.