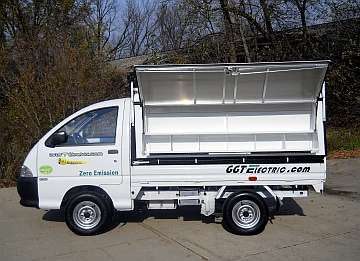 Two companies are working together to bring a greener truck on the road.
A.R.E has partnered with GreenGo Tek to produce zero emissions, fuel-efficient commercial trucks with customized, light-weight aluminum truck caps.
GGT vehicles with A.R.E custom Deluxe Commercial Units are in use commercially for Toyota Boshoku America.
Vehicles are equipped with truck caps that include ladder racks, flip-up doors with tool boxes on the side and back or side doors.
The GGT truckload capacity is 3,000 pounds, which includes the weight of the vehicle, the cap and its contents. For off-road use, the payload capacity is 2,500 pounds.