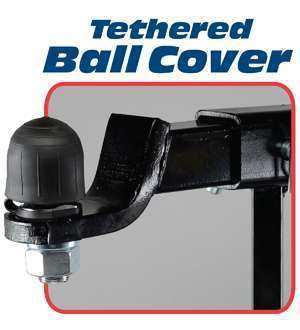 Fastway Trailer Products has introduced a tether ball cover that helps keep the grease on the ball and off of clothes.
The ball cover stays with the hitch ball while towing and is ready to use when it's time to store the trailer.
The ball cover comes in two different models: one for 2-inch ball and one fore 2-5/16-inch ball.
Breakdown:
82-00-3220 2" Ball Cover with Tether $5.95 (MSRP)
82-00-3216 2 – 5/16" Ball Cover with Tether $5.95 (MSRP)