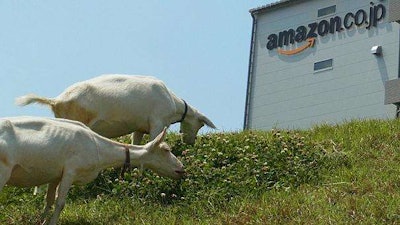 After a recent report about Chicago's O'Hare airport using goats to mow the lawn, Amazon apparently wanted to follow suite.
Amazon Japan has recently hired a herd of goats to help cut the lawn at its Gifu Prefecture distribution center.
The goats will be taken from a local farm once a week until the end of October to cut approximately 3,750 square meters of grass, according to EuroNews.
The herd has been hired as part of the wider environmental program, Amazon Japan says.
To read more about what landscaping goats means to the green industry, check out "Don't Lose a Bid to Goats."