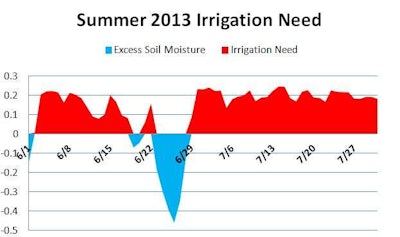 Irrigation is the name of the game, according to Pacific Landscape Management.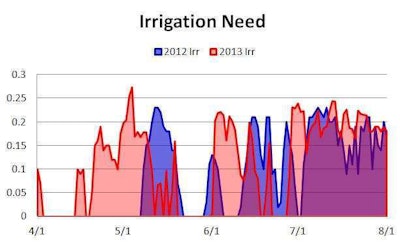 The company has put together a few charts showing that irrigation is needed more than ever for 2013.
In fact, those in the green industry have needed 36 percent more irrigation than last year and 20 percent more in the month of July alone.
The daily irrigation need changes from day to day and irrigation controllers can help with the inconsistency.
Pacific Landscape Management uses a controller that saves 20 to 40 percent from historical water usage, which is also helping to save clients money.