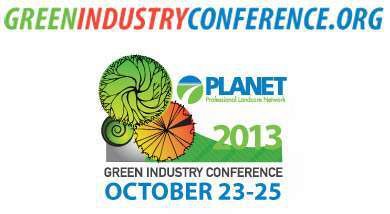 At PLANET's Green Industry Conference (GIC) in Louisville, Kentucky from Oct. 23-25, landscapers can find out how to grow profits in the coming year.
According to PLANET, the Professional Landcare Network, landscaping companies are expected to be 53 percent more profitable for 2013.
Topics of Discussion:
How to build a profitable green company
Converting web traffic into customers
How to sell in the "trust" economy
Breaking through to the next level
How to keep your best customers
How to stop money from slipping out your back door without you seeing it
How to market with great effect–for free using social media
Actions you can take now to grow
In 2012, PLANET had Chris Heiler speak on the topic of maintaining an online presence.
The lecture taught landscapers how to deal with the overwhelming concept of managing a business along with managing a website and social media.
The presentation covered 21 practical strategies to help landscapers get social media done quickly to move on to important business matters.
Early bird registration will end Sept. 11.