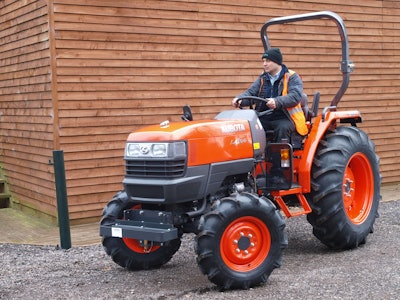 Since the original L4100 Kubota tractor was discontinued in 2011, increased demand has influenced the company to introduce an updated version.
The updated L4100 features the 41HP E-TVCS engine and has a new cab design that helps to improve visibility.
The company has also enhanced the hydrostatic power steering system to help the machine be more responsive, light and smooth as an operator works in the field.
The L4100 also includes a Dynamic Balancer to help reduce noise output and lower vibrations.