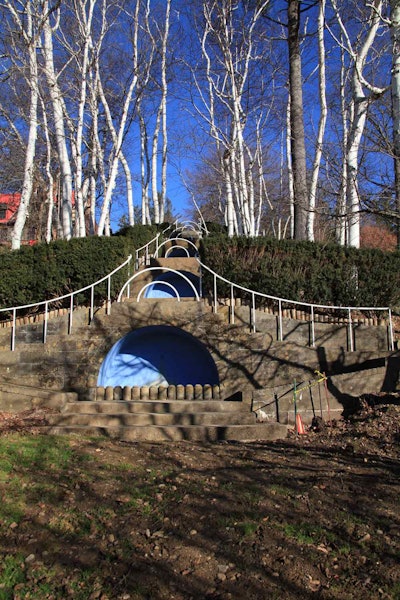 A National Historic Landmark in the Berkshires of Massachusetts is getting a five-phase landscape facelift.
Naumkeag, a surviving example of a Gilded Age Berkshire cottage, is visited by thousands of garden, landscape and history enthusiasts from around the world every year.
The Trustees of Reservations has announced the completion of Phase One in the project of an extensive garden and landscape installation.
The first phase of the three-year, five-phase project included the restoration of the Blue Steps on the 75th anniversary of its creation. The Blue Steps were designed for the former owner, Mable Choate, by America's first modern landscape architect, Fletcher Steele.
Along with the steps, 48 white birch trees were added.
The phase also included removing dead trees, updating garden infrastructure, electrical and water systems, as well as the restoration of the South Lawn stonework.
For the next two years, Naumkeag will see a total of 16 projects completed that will include rebuilding, restoring and reproducing fountains, water systems, masonry, decorative arts and original plantings.