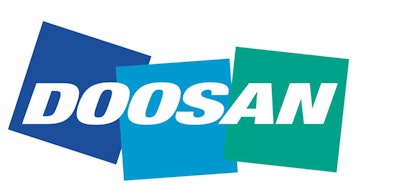 Doosan Infracore Construction Equipment has awarded $1,000 scholarships to 20 students.
The students are children of full-time DICE employees in North America.
The scholarships are going to students who currently attend or plan to attend a two- or four-year college, university or technical school.
The scholarship program was started more than 30 years ago and more than 500 scholarships have been awarded.
The students were judged on academics, content and clarity of a written essay, honors and participating in school and community activities. A judge outside of the company scored the entries.
The 2013-14 recipients of the DICE Scholarship are:
Andrea Klug, of West Fargo, N.D., attending Concordia College
Anna McBride, of Mocksville, N.C., attending Furman University
Austin Brandriet, of Oakes, N.D., attending University of North Dakota
Derek Lehmann, of Havana, N.D., attending South Dakota School of Mines and Technology
Dre Steinwehr, of Hankinson, N.D., attending University of Minnesota – Twin Cities
Gage Sitte, of Lisbon, N.D., attending University of Mary
Helen Talbot, of Huntersville, N.C., attending Anderson University
John Winchester, of Phoenix, attending University of Arizona
Kaitlynn Crandall, of Wahpeton, N.D., attending Mayville State University
Kyle Wilson, of Toronto, Ontario, attending University of Western Ontario
Leah Johnson, of Lakeville, Minn., attending Creighton University – Graduate School
Matt Becker, of Loveland, Ohio, attending Louisiana State University
Morgan Rowe, of Greenville, N.C., attending East Carolina University
Nicole Hulm, of Fargo, N.D., attending North Dakota State College of Science
Paige Johnson, of Winston-Salem, N.C., attending University of North Carolina at Chapel Hill
Roneisha Wilkins, of Statesville, N.C., attending Wingate University
Samantha Stark, of Wyndmere, N.D., attending Minnesota State University – Moorhead
Sasha Hovind, of Stirum, N.D., attending Northern State University
Spencer Hanson, of Keller, Texas, attending Blinn College
Truman Raguse, of Wheaton, Minn., attending North Dakota State College of Science