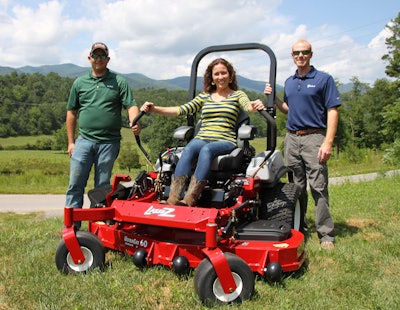 One North Carolina resident's hard work has finally paid off.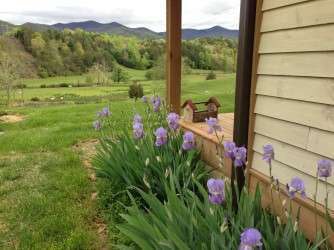 Kelly Duff from Franklin, North Carolina, will be riding around her two acres with a new Exmark Lazer Z X-series zero-turn mower after she was named the winner of the "Beautiful Places" photo contest from Living the Country Life.
Because the mower can mow more than six acres an hour, Duff says it will help reduce the maintenance time on her property.
"I'm ecstatic about winning this new Exmark, as it will not only reduce the time it takes to mow, it'll be a lot of fun to use," Duff says. "I'll probably end up cutting my neighbors' yards as well since it'll be so quick and easy to do."
The mower features a 60-inch cutting deck and twin-cylinder Kawasaki engine.
Duff will also be working with her Exmark dealer, Reeves Hardware of Clayton, Georgia, to train one of her neighbors on safe mower operation.
The "Beautiful Places" photo contest is an annual online contest. Duff's photo was selected from 128 submissions.