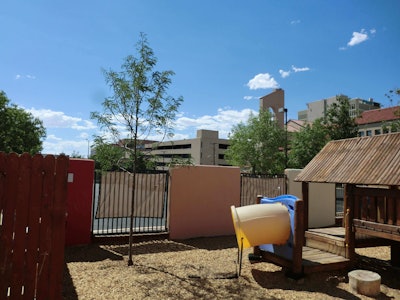 Heads Up Landscape Contractors is rolling out the trees in honor of its 40 Trees in 40 Weeks initiative.
The company has planted nearly half of its 40 trees around the Albuquerque/Santa Fe area.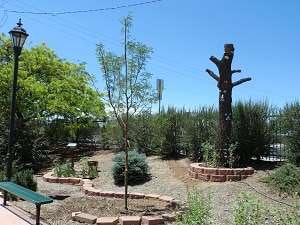 Honey locust and fruit trees have been planted at a variety of locations, including charities, organizations and businesses as part of the company's 40th anniversary.
"We've gotten a tremendous response from our customers and followers on Facebook suggesting planting locations," says Heads Up founder and CEO Gary Mallory. "The locations needed a new tree, or a tree to replace one that is dead or dying. Each location has committed to ensuring proper irrigation and care of their tree. We'll be following the trees' growth and ensure that they are being properly maintained, too."
So far, these organizations and locations have had at least one tree planted:
Monte Vista Christian Church

Sunset Mesa School

Mending Broken Hearts Ministries

Albuquerque Garden Center

Animal Humane Society

Ronald McDonald House Charities

El Ranchitos De Los Ninos- Los Lunas

Road Runner Food Bank

Christina Kent Early Childhood Center

Jewish Community Center

New Heart Wellness Center

Covenant School Rio Rancho

John XXIII Church

The Cottages of Albuquerque