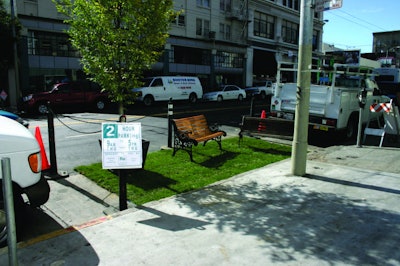 One San Francisco art and design studio has been getting creative with parking spaces for eight years.
According to our sister site, Better Roads magazine, Rebar is preparing for its eighth annual PARK(ing) Day.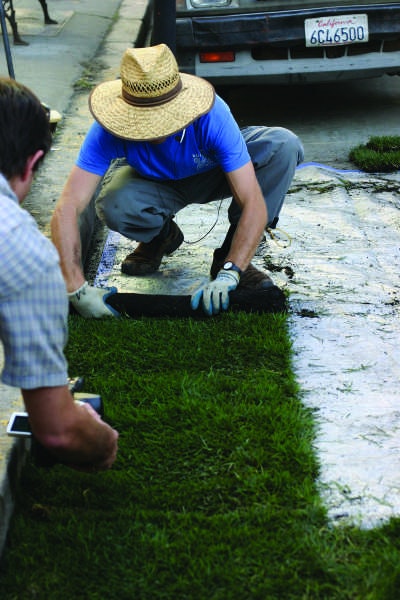 The design group will select metered parking spaces and convert each one into a temporary public space.
The idea started in 2005 when the studio placed a patch of sod, a park bench and a tree in a metered parking space for two hours, which was the allotted time on the meter.
When the two hours were up, the group gathered its belongings and went on its way.
Since its humble beginnings, the event has grown into a worldwide "open-source project," according to the studio.
Celebrated every third Friday in September, or Sept. 20 this year, the event is designed to give communities what they need.
According to the PARK(ing) Day's site, "…this is the true power of the open-source model: organizers identify specific community needs and values and use the event to draw attention to issues that are important to their local public—everything from experimentation and play to acts of generosity and kindness, to political issues such as water rights, labor equity, health care and marriage equality. All of these interventions, irrespective of where they fall on the political spectrum, support the original vision of PARK(ing) Day: to challenge existing notions of public urban space and empower people to help redefine space to suit specific community needs."