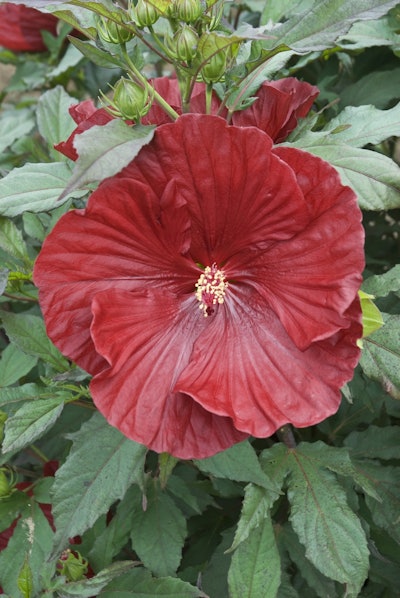 The Southern Nursery Association (SNA) has selected Hibiscus Summerific "Cranberry Crush" PP21984 for its 2013 Retailer's Choice Award.
During the SNA trade show, 11 of the most unique and innovative products with the greatest potential to be best sellers at retail were selected by a panel of independent retailers.
Hibiscus Summerific "Cranberry Crush" was hybridized at Walters Gardens, and the plant was also in the Proven Winners Perennial program in 2011.
The plant forms a compact, upright rounded clump of green foliage without the need of PGRs. It also has long blooming due to its indeterminate flower characteristic.
Even starting with bare root materials, retailers can have full sized, 3-gallon plants in bloom in a few months. The plant produces 7-8 inch scarlet red flowers.