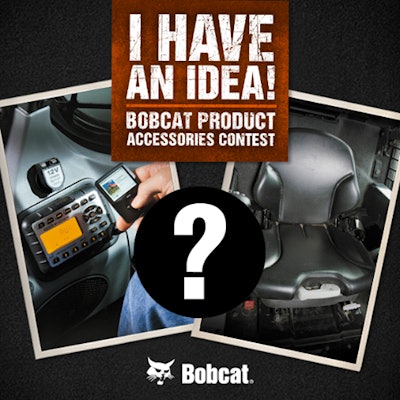 Bobcat Company has announced its "I Have an Idea" contest.
The company is asking for contestants to provide his or her best Bobcat accessory ideas.
After a contestant "likes" Bobcat's Facebook page, contestants can then provide his or her idea.
To be specific, the company is looking for ideas ranging from in-cab comfort enhancements to time-saving add-ons.
All entries will be judged on creativity, quality, completeness and originality.
Throughout the six-week contest, winners will be chosen each week and could win an air compressor, power generator, an entertainment package including a 42-inch LCD TV, area rug, beer stein or a power washer.
Ending on Nov. 5, the contest is limited to residents of the continental United States and Canada.