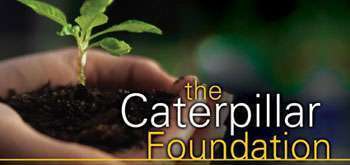 The Caterpillar Foundation has named a new agency to lead the foundation's social innovation strategy, development and communications.
Frequency540 based out of Chicago will lead the initiative, according to the company's site.
Leading the way with the agency will be Andrew Swinand, Charlie Stone, David Friedman, Kelly Twohig and Dominic Lee.
Caterpillar Foundation is a multi-million dollar effort to help poverty worldwide through programs that educate girls and women.
Frequency540 has partnered with an analytics firm, Cardinal Path, to help provide precise data analysis.
The Frequency540 team will work on brand firms and key cause-marketing engagements.