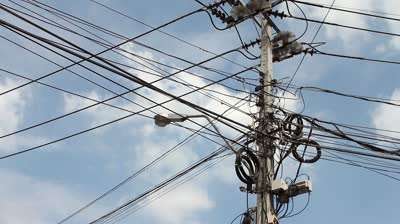 Two city landscaping workers were hospitalized after they hit a live power line in West Palm Beach, Florida.
The two landscapers were working near a visitor information center when the incident happened, according to WJNO.
The two struck an energized line and were shocked.
Both workers were taken to a local hospital as trauma patients but are listed in stable condition.
Detecting live cables above and under ground is an important step at any jobsite.
Here are a few tips:
• Note the presence of landscape lighting, water features, sprinkler systems and wired-up storage/outbuildings.
• Clear everyone from the vicinity, shut off or extinguish sources of ignition such as equipment, vehicles and cigarettes and notify a supervisor if you damage a fuel line.
• Refrain from dismounting a machine that is touching an electric line. If you must leave the machine, jump off as far out as possible instead of stepping off in a routine manner.