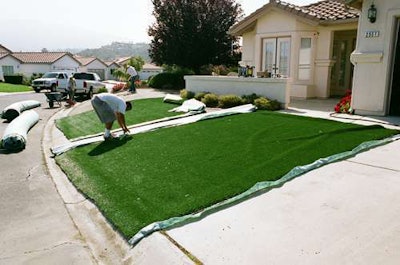 Artificial turf is a growing trend all over the world, and it's not slowing down anytime soon.
The Synthetic Turf Council has identified the landscape and recreation market as the fastest growing segment in the synthetic turf industry.
John Baize, director of Act Global, says people reaching out to the company are looking for turf because of environmental benefits.
"Artificial turf has been used for decades in sports fields for a variety of reasons, from improving the condition of worn out natural grass to extending playing time," Baize says.
The Synthetic Turf Council estimates the total amount of synthetic turf installed in North America annually conserves close to a billion pounds of fertilizers and pesticides.