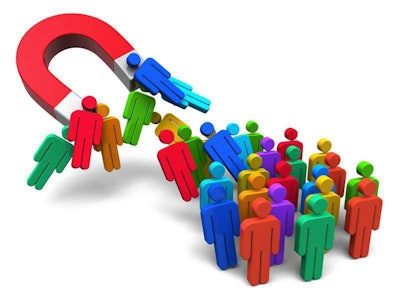 For any landscaping business, customers are the bread and butter. If the bread and butter runs out, you starve. There is never a time to stop looking for customers, and while word of mouth can work wonders, there comes a time when it is necessary to ensure those looking for services offered by your business are both able to find your business and are enticed to choose your business as their service provider. Here are three ways to help make that happen.
Join Angie's List
There are multiple advantages to an Angie's List membership. Of course, it isn't free, but it is affordable and often cheaper than other forms of advertising. Besides that, it is a trusted, established service itself that people consider a reliable source to help them find service providers. It has been around for 23 years, and the reviews and feedback provided for members are considered trustworthy by service seekers.
A few other things that make Angie's List a great option include:
The leads you get are already hot. You do not have to seek out anyone; they are already looking for what you offer.
If you hear from them, they chose you from among other providers of the same service, meaning you have already beat the competition.
You can see all of the feedback left by customers, whether positive or negative, and respond and adjust as necessary.
If you have high rankings, you have the opportunity to advertise on the site as well as the ability to offer promotions.
Of course it isn't all sunshine and roses. You could be competing with others who are not pricing fairly, meaning they offer low-ball prices. This could make it difficult to get started, but most often, all it takes is one or two happy clients leaving some feedback to show others looking that you are worth what you are charging and there is a reason others are so cheap.
Take advantage of local listings on Google
Make sure you are listed in the local listings for Google. Google is the most-used search engine at the moment, and Bing is well known as a search engine for local services. Gone are the days when radio and television were the main sources of information for those seeking services. These days, for landscaping services and basically any other service, the first thing potential customers do is search for service providers in their local area.
For Google, the process involves going to places.google.com/business and filling out a listing form. Be certain to provide all of the information you possibly can, including a logo, pictures and video testimonials from satisfied customers. The more that is there, the more likely the listing is to get clicked on.
Also consider setting up a website and a blog that is search engine optimized to ensure it shows up in the search results when someone searches for services you offer in the area that you offer them.
Auto advertising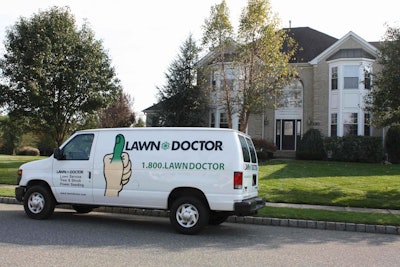 Lastly, make sure your automobile is clearly branded with your business name and contact information. If someone passes your vehicle while you are working on a lawn or yard, they need to be able to see how to get in touch with you if they like the work they see you doing. Your name, logo, telephone number and email address should all be easily seen from a passing car.
One national company that has received recognition for their unique usage of their vehicles to spark interest and increase their client base within their business is Lawn Doctor. Through their easily identifiable vans, they have been able to raise awareness of their brand and reach a much larger audience.
"Our vans are a leading source in generating brand awareness for Lawn Doctor. All our franchisees have a company vehicle that gives them marketing exposure every day when they are working their territory. We promote the Lawn Doctor brand on our vehicles through the use of the 'green thumb' logo and a 1-800 number to attract local customers nearby of our lawn services," says Miranda Carvin, associate marketing director.
Finding customers can be a challenge, and there are many ways to do it. These three ways may offer some options that you have not thought of previously, and when used effectively they can boost your landscaping business to the next level.