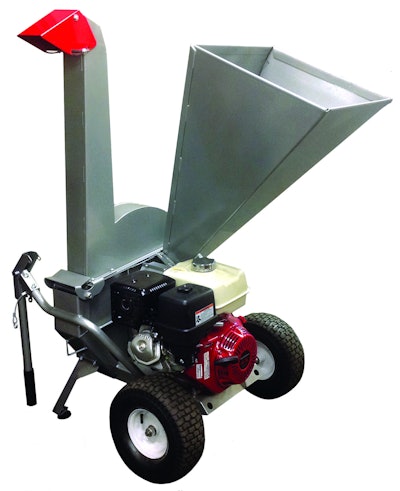 Dosko is set to release a new product at this year's GIE+EXPO in Louisville, Kentucky.
The company will be rolling out the 13-21I-13H, which is a 4-inch chipper at Booth 10108.
The portable, belt-driven, gravity-fed chipper is powered by a Honda GX390 recoil start engine and features a reversible double-edge cutting knife.
The chipper can chip a 4-inch diameter log and can fit through a 32-inch doorway or gate.
A belt tension system tightens the belt to engage the 21-inch flywheel.
The discharge chute is 54 inches high, allowing operators to direct chips into the back of a truck or trailer.
The machine features 15-inch-tall tires, and an optional lawn and garden/ATV hitch is available.