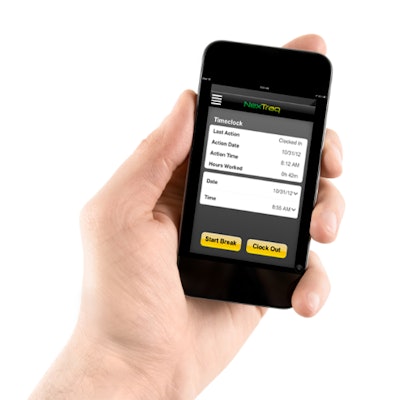 NexTraq has implemented a system to help owners and crews connect quicker.
The company has announced the free availability of its mobile Time & Attendance module for the NexTraq Connect mobile app.
Employees in the field can communicate time worked with the module, as well as help managers have the correct hours worked for accurate labor costs.
The module works on any Apple or Android device and can be downloaded at the iTunes or Google Play store.
Features include:
Record start times, break times and end work times
Set up alerts for late clock ins and early clock outs
Run attendance reports on individuals or your entire workforce