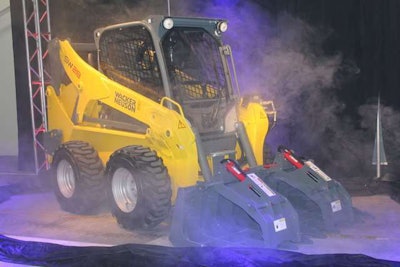 Wacker Neuson is bringing its new skid steer and track loader line to North America.
After hosting its second annual contracted dealer summit in Wisconsin, the company unveiled the new line of skid steers and track loaders.
Expected to hit the market at ConExpo-CON/AGG in Las Vegas in March, the SSL models' design will be done jointly between Wacker Neuson's facility in Hoersching, Austria and Menomonee Falls, Wisconsin.
Wacker Neuson has been designing and creating skid steers for the European market for more than 10 years.
"The requirements of the customers in the U.S. are different, and North America is the biggest skid steer market in the world, says Martin Lehner, CTO of Wacker Neuson SE. "That's the reason why we decided to design a product line for this important market."
The two skid steers and two track loaders will be offered in a variety of packages and price ranges to fit the North American market.