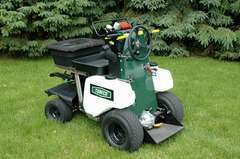 Turfco is offering an incentive for attendees to demo the company's equipment at this year's GIE+EXPO.
The company has put together a program for attendees called "Demo for Dollars" at this year's show in Louisville, Kentucky from Oct. 23-25.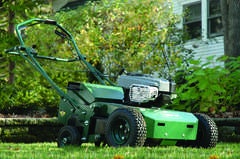 Those who demo the TurnAer XT5 Aerator and T3000i Spreader & Sprayer will receive a Demo Dollars voucher.
The voucher can be used toward the purchase of each product before the end of the year.
The equipment can be demoed at the company's outdoor booth at #6152D.
Participants will earn vouchers good for $500 off and free freight on the purchase of a T3000i Spreader & Sprayer or $300 off the purchase of an TurnAer XT5 Aerator.
The T3000i Spreader & Sprayer can fit through a 36-inch gate and can cover up to 124,000 square feet in one load. The equipment features a hands-free speed control system, trim-lock speed and pump.
The TurnAer XT5 Aerator includes a gear ratio system and can produce 14 percent faster aerating speeds. The machine has the ability to steer and reverse with tines in the ground.