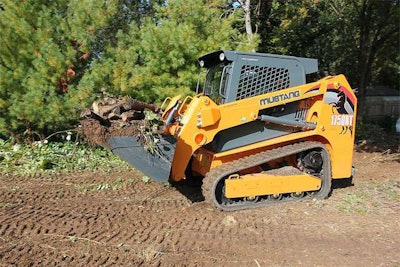 Utilizing Tier IV Yanmar engines, two radial-lift track loaders from Mustang are the latest addition to the company's lineup.
Featuring 69.9 horsepower, the 1750RT NXT2 has 179 foot-pounds of peak torque, and the 2100RT NXT2 has 72 horsepower and 217 foot-pounds of peak torque.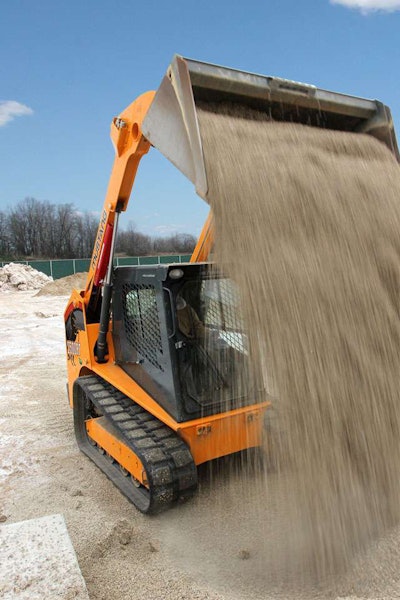 Both units feature the IdealTrax Automatic Track Tensioning system that extends track life and minimizes service.
The rated operating capacity of the 1750RT NXT2 is 1,750 pounds while the capacity on the 2100RT NXT2 is 2,100 pounds.
The RT Series track loaders have a lift height of approximately 10 feet 6 inches.
The IdealTrax system eliminates the need for manual track tensioning and helps release tension when the engine is shut off.
With the system, track life can be extended up to 15 percent.
Straight tracking is standard on both machines and both come equipped with the Tier IV-certified Yanmar engines that incorporate DPF (diesel particulate filter) technology.
The operator will find a cab-forward design in the operator's compartment, as well as lower rear towers.
The armrests on each machine have been elevated approximately eight degrees, which adds 2 inches of added clearance between the seat and lap bars.
The Breakdown: