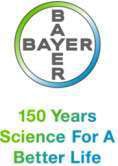 Access Bayer CropScience Turf and Lawn promotions, including Bayer Accolades and Bayer Fall Solutions, using My Bayer Rewards — a loyalty rewards website from Environmental Science, a division of Bayer CropScience LP.
Members can earn rebates and rewards for sales and purchases of Bayer products, learn about new promotions, track Bayer product transactions within each promotion, view earnings and redeem loyalty points. To participate in any featured Bayer promotion, customers can register at the My Bayer Rewards website.
Through the Bayer Accolades promotion, now part of My Bayer Rewards, members earn points throughout the year for the purchase of Bayer herbicides, fungicides and insecticides for T&O professionals. Bayer Accolades offers three levels of participation based on the total number of points earned in a calendar year – and with each new level, customers will enjoy added benefits. Participants can redeem points online and choose from a catalog of more than 800 products. Existing Accolades member usernames will remain the same and unexpired points balances will automatically transfer to the new My Bayer Rewards site.
Participation in any Bayer promotion requires registration in the My Bayer Rewards portal. Current members of Bayer promotions will receive an email with a login and temporary password when the website is live.