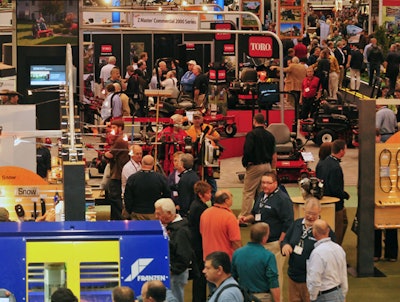 The largest industry event of the year kicks off in just two days. Whether you've been attending the show for a decade or this is your first year to go, GIE+EXPO can be a lot to take in during a short amount of time.
So before you head to Louisville, Kentucky, for what's sure to be a great trade show, here are four ways to get the most from GIE+EXPO.
1. Make a list beforehand. If your game plan is to get to the show and look around, you're probably going to leave feeling like you didn't really see anything. Know what companies you want to visit with, and plan to meet with them first thing so you don't run out of time. Whether you're considering purchasing a piece of equipment or have questions about machines you already own, this is a great time to have a one-on-one conversation about it. You can also map out where each company's booth is on the GIE site.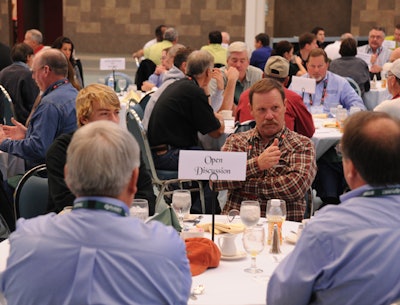 2. Attend educational classes. From PLANET's Green Industry Conference (GIC) to breakfast workshops on calculating equipment owning and operating costs, there are several sessions to choose from. However, most of them require registration, so make sure you know which ones you'll attend and sign up. There will also be demonstrations in the Hardscape North America (HNA) part of the show, rental classes and much more at the show. To see a full list of educational sessions, click here. Acts include Aly'An, Craig Morgan, Angie Johnson, Three Dog Night, Simon Pure and Holly Williams. To get the full schedule, click here.
3. Network. You'll be surrounded by thousands of other green industry pros, so take advantage of it. Make connections, share your experiences and learn from others. How often do you get to meet landscapers from across the country who can offer valuable insights on running a business? You can meet them at manufacturer events during the show, educational sessions or just walking around. If you want to meet our staff and some other pros, stop by Total Landscape Care's booth, No. 3064, on Thursday from 2-3 p.m. for our Twitter chat. We'll be sharing our thoughts on the show and what are some of the must-see events. Come by the booth or follow along on Twitter at #landscapechat.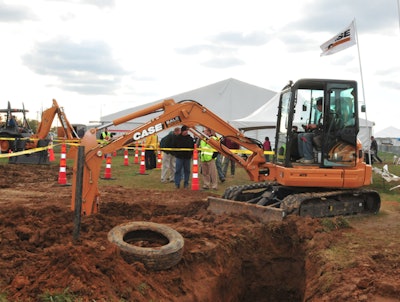 4. Have fun. While most people attend the show for business purposes, that doesn't mean you can't have some fun while you're there. During the show, manufacturers will be hosting competitions such as the HNA Installer Championship, demoing equipment like with Billy Goat's pumpkin chunkin' and giving away free prizes (cool swag is fun, right?). After the show ends each day, there will also be free concerts downtown at Fourth Street Live!
So no matter why you're coming to GIE+EXPO — whether for the educational classes, equipment or just to mingle with other pros — you'll surely find that and much more. Just make sure you go in with a solid game plan — or this massive show might be too much to handle.