The Outdoor Power Equipment Institute (OPEI) has launched its "Look Before You Pump" campaign.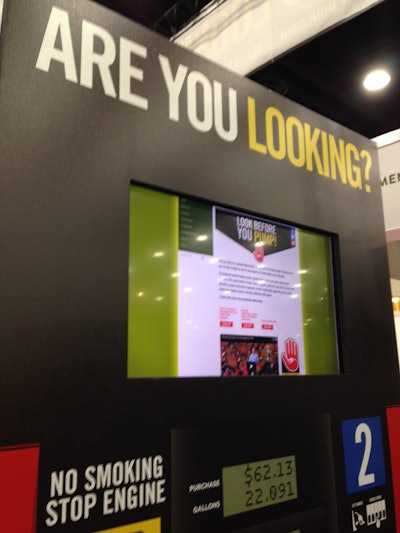 The national ethanol education and consumer protection campaign cautions consumers that it is harmful and illegal to use higher than 10 percent ethanol gas in any outdoor power equipment – mowers, chainsaws, snow throwers, UTVs, generators and more.
"Misfueled product likely means failed product, so anyone in the consumer products companies, failed product could potentially hurt someone economically, and we're interested in their safety," says Kris Kiser, President and CEO, OPEI. "The soul education that 150 million people will get education on new fuels in the marketplace is a 3-by-3 pump label."
Research has shown high-ethanol blends of gasoline can damage or even destroy small engines that are not designed to handle it.
In a recent OPEI and Harris Interactive study, the vast majority of Americans (71 percent) are "not at all sure" if it is illegal or legal to put high-level ethanol gas into engines.
The campaign will reach consumers through radio, video public service announcements (PSA), fact sheets, in-store displays, labeling and product hangtags.
"We, the board of directors, do not believe that congress can get this fixed in time to prevent the injury, possible injury – economic or otherwise, to our customers," Kiser says. "It is incumbent on us to do what's necessary, because EPA has failed to do it, is to begin to educate the public."
A red warning hand indicating 'OK' for 10 percent ethanol and 'No' for mid-level ethanol blends (such as E15, E30, E85) is the campaign's main graphic.
Follow the campaign on its website or search for #LookB4UPump on social media channels.