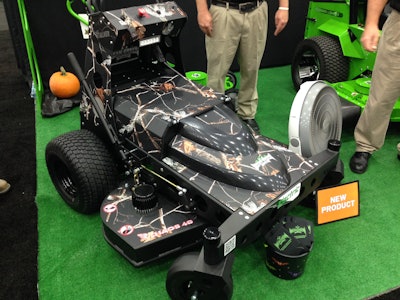 Mean Green Mowers unveiled its latest mower at GIE+EXPO in Louisville, Kentucky.
The Stalker, a stand-on or walk-behind mower, provides a 5-inch cutting height on an adjustable floating deck.
Powered by a Mean Green pure Green Lithium Energy Module, the 48-inch cordless mower can mow for an extended period of time on the Lithium Energy Modules (LEMs).
The mower offers more than 350 foot-pounds of torque per drive wheel and is constructed of a seven-gauge steel chassis, as well as a welded steel deck.
Multiple angular bends and lightning holes borrowed from the aerospace industry make the mower lightweight.
Featuring a 5/8-inch lower deck edge, the mower saves an average of $6 per hour.