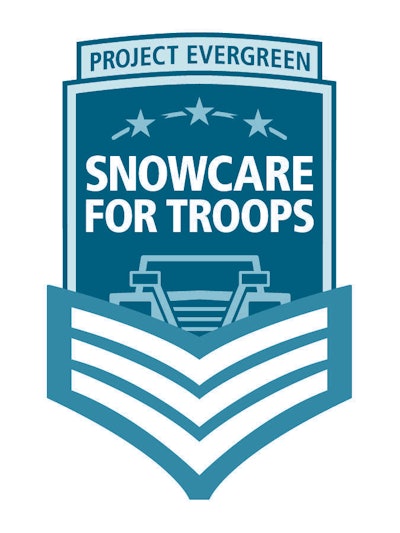 For the fourth year, The Boss Snowplow will underwrite Project EverGreen's SnowCare for Troops (SCFT) program.
SCFT is a community-based campaign to provide active-duty military families currently deployed with snow removal services during the winter months.
According to the U.S. Department of Defense, more than 1.4 million active-duty personnel currently serve in the core branches of the armed service with another 850,000 on reserve.
Approximately 175,000 troops are continuing to serve overseas.
Currently, the SCFT campaign has approximately 3,750 families and 1,400 volunteers signed up to participate in the program.
Project EverGreen matches registered military families with local volunteers to provide free snow removal services.
Volunteers who want to join the cause can sign up online by visiting SnowCare for Troops.
In addition to volunteer participation, donations of money or gas cards as well as loans of snow removal equipment to volunteers and community groups are also welcome.