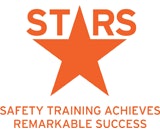 PLANET, the national landscape industry association, recently released the "Safety Program for Green Industry Companies" CD in Spanish.
"Safety Program for Green Industry Companies" can be used as is or can be customized to meet a company's specific needs.
The CD includes:
A Company Safety Policy on topics such as motor vehicle safety, preventing back injuries, return-to-work/modified duty programs, chemical safety, reporting and investigating accidents and complying with OSHA
Guidance, in the form of checklists and tips for landscape industry companies on implementing and further developing the Company Safety Policy
More than 50 ready-to-use forms, sample policies, payroll stuffers, and other safety materials and additional resources.
It was developed as part of the STARS Safe Company Program (Safety Training Achieves Remarkable Success), which is a free safety initiative that helps landscape industry companies improve safety by reducing hazards and injuries.
STARS members can request a free Spanish version of the CD by emailing [email protected].