Bailey Nurseries has expanded its Endless Summer Collection.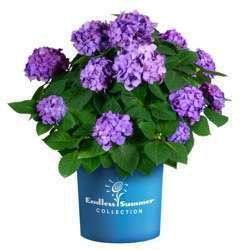 The Endless Summer BloomStruck (Hydrangea macrophylla 'PIIHM-II' PPAF) is a hydrangea is what the company calls, "a blooming machine".
The plants has the ability to bloom on old and new growth delivers flowers from summer through fall, even if harsh winters or late spring cold spells occur.
BloomStruck's flowers appear blue, pink and purple depending on the soil type, and features 3.5- to 5-inch blossoms.
In the fall, the leaves take on a burgundy color.
Dr. Michael Dirr and his partners at Plant Introductions developed BloomStruck.
Hardiness Zone: 4-9
Location: Partial Shade
Height: 3- to 4-feet
Width: 4- to 5-feet