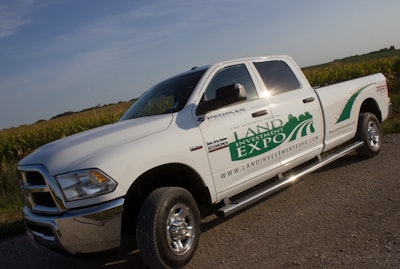 A Dodge Ram powered by compressed natural gas (CNG) is setting the stage at the 2014 Land Investment Expo in West Des Moines, Iowa.
According to our sister mag, Better Roads magazine, T. Boone Pickens will deliver a keynote address during the seventh annual event on Jan. 24.
Pickens continuously works to meet the transportation industry's need for cost-effective alternative fuels.
Although CNG might not be progressing at a rapid pace for construction equipment, many dealers are embracing the alternative fuel for lighter equipment for municipalities as well as smaller equipment and work trucks.