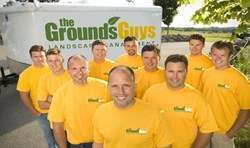 The Grounds Guys has started the year 2014 off strong by being recognized by national organizations.
The company moved up 86 spots on Entrepreneur's Franchise 500 list to the No. 213 spot.
Additionally, the company was ranked at No. 53 on Entrepreneur's Fastest-growing Franchise rankings in 2013.
The Franchise 500 rankings are compiled by comparing almost 900 eligible franchise opportunities and comparing the ranking based on a brand's financial strength, stability, growth rate and size.
The Grounds Guys has awarded over 140 franchises since its recent expansion into the United States.