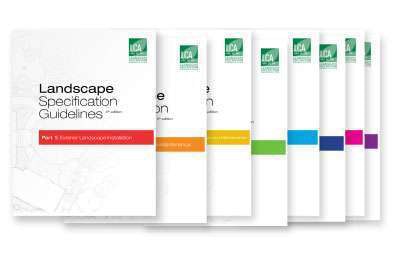 The Landscape Contractors Association (LCA) has released its latest edition of Landscape Specification Guidelines.
This sixth edition is written for landscape contractors, landscape architects and designers.
The guidelines provide green industry professionals with up-to-date research and techniques used on jobsites.
This edition covers guides on specifying, installing and maintaining landscape projects, as well as promoting sound principles.
New to this edition, the Landscape Specification Guidelines are published as eight independent parts: Exterior Landscape Installation, Exterior Landscape Maintenance, Interior Landscape Installation and Maintenance, Irrigation, Non-Tidal Wetland Planting, Seeding and Sodding, Soils, and Tree Preservation—allowing users to purchase the part(s) that are most relevant to their businesses.
Additionally, the guidelines are available for purchase through Amazon for Kindle.