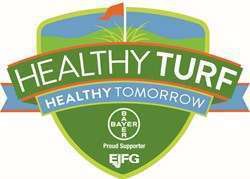 Environmental Science, a division of Bayer CropScience, is focusing on plant health.
To be more specific, the division has recognized two individuals with Plant Health Scholarships.
Michael McNamara, GCSAA Class A superintendent, TPC Prestancia, Sarasota, Florida, and John Petrovsky, GCSAA Class SM superintendent, Greenbriar Woodlands Golf Club, Toms River, New Jersey, will each receive a $2,500 scholarship to be used toward continuing education in the area of plant health.
The Plant Health Scholarship is one of four educational opportunities available to superintendents as part of the Healthy Turf, Healthy Tomorrow program Bayer developed in collaboration with the Golf Course Superintendents Association of America's (GCSAA's) Environmental Institute for Golf (EIFG).
McNamara plans to use the funds to attend the educational coursework offered by GCSAA at the 2014 Golf Industry Show in Orlando, Florida. Petrovsky plans to use the Plant Health Scholarship to help fund his full-time coursework.