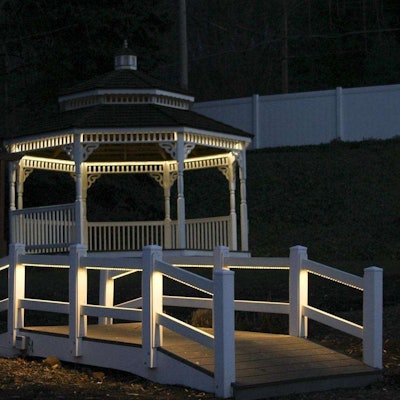 Fifthroom.com has expanded its online marketplace for landscape structures with the addition of iluma Outdoor Structure Lighting from i-lighting.
The iluma Outdoor Structure Lighting system with Easy Plug connection technology and dimmer system will combine with Fifthroom.com's line of landscape structures.
iluma can be used both indoors and outdoors and is available with either clear white or warm yellow LEDs and in stock lengths or customized lengths to meet contractor requirements.
Lighting features include:
Photocell technology that senses ambient light and automatically turns lights on and off for both safety and security
Lighting design that does not create heat and as a result is safer for pets and children, while attracting less insects
Interior systems, which also provide options for battery backup emergency lighting during power failures