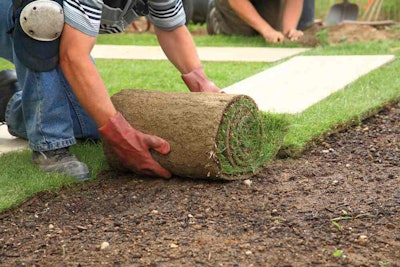 Green industry professionals are looking to have a prosperous year in 2014.
According to a recent report from HindSite Software, 93 percent of green industry businesses surveyed expect to grow revenue in 2014 up from 75 percent from the previous year.
The 2014 Green Industry Benchmark Report also shows that 4 percent expect the economy to worsen, while 48 percent expect it to improve.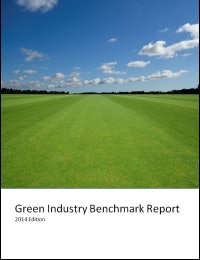 Even with high expectations, the report states 29 percent say marketing needs improvement, along with attracting and retaining employees.
The report also covers a human resources section that covers typical health benefits, employee pay, resources about how to find good applicants and goal-setting practices.
The report is a month-long survey that reflects opinions of hundreds of business owners and managers who provide services from landscaping and irrigation maintenance to installation and mowing, as well as fertilizing and snow removal.
Key findings:
Green industry businesses are, for the most part, owner-centric. When asked how comfortable they'd be vacationing for two weeks during their busy season, 19 percent said they'd be very uncomfortable, while just 9 percent said they'd be very comfortable.
2013 was slightly better than 2012, with 73 percent of respondents indicating they'd experienced revenue growth in 2013, up from 69 percent in 2012.
Green industry businesses are very customer focused – 94 percent of respondents said a satisfied customer was more important to their business than making the margins they expected on a job.
Green businesses have a hard time finding good employees – 79 percent said it was somewhat or very difficult to find good employees, while only 3 percent said it was very easy.
Expect green industry businesses to hire in 2014 – 75 percent said they'd increase the size of their staff in 2014, compared to 54 percent last year.
Expect a price hike if you buy green industry services – 69 percent of respondents plan to raise prices in 2014, with most citing increased operating costs as the main reason.
Green industry suppliers have reason to be optimistic in 2014, as 63 percent of businesses plan to increase spending on equipment and software to improve their efficiency, up from 51 percent in last year's survey.
Green industry businesses have been busy updating their websites – 67 percent say they have updated/overhauled their website in the past year. It should come as no surprise, then, that 80 percent of respondents are somewhat or very pleased with their website.
Green industry businesses are heavily attending trade shows and conferences to improve their knowledge, with just 5 percent of respondents saying they hadn't attended an industry event in the past year and 77 percent attended two or more.
Green industry businesses continue to turn to software to manage their businesses – 43 percent of respondents say they use field service software in their business, up from 32 percent a year ago.