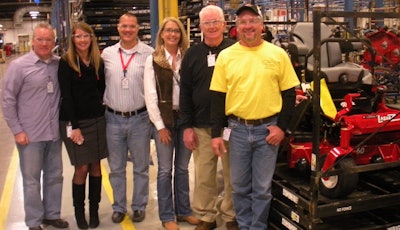 One Tennessee landscaper is celebrating after winning a Lazer Z X-Series zero-turn riding mower from Exmark.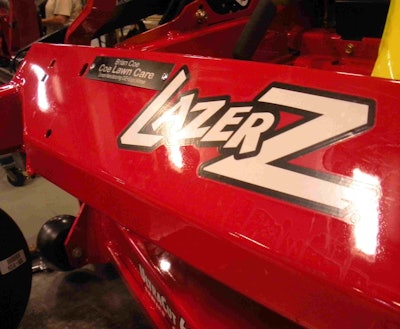 Brian Coe, owner of Coe Lawn Care, won the mower along with a trip to Exmark's Beatrice, Nebraska headquarters after his named was chosen on the final day of the 2013 GIE+EXPO show in Louisville, Kentucky.
In late-November, Coe flew to Nebraska with his father, Gene, to visit Exmark where they received a tour of the company's production line and testing facilities.
The timing of his new Lazer Z X-Series mower worked out very well, Coe says. He was in the market for a zero-turn mower for the 2014 season.
Upon completion of manufacturing, Exmark shipped Coe's new Lazer Z X-Series mower to him in Tennessee.