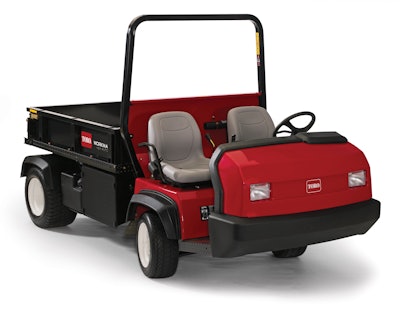 Toro has unveiled the Workman HDX Auto, a utility vehicle with an automatic transmission.
The vehicle features SpeedContr'l, which helps maintain proper ground speed and engine speed when using topdressers and sprayers.
By selecting the correct position of the SpeedContr'l, the operator can maintain consistent speeds on jobsites.
Powered by a 28 horsepower Kohler LH775 twin-cylinder, liquid-cooled, electronic fuel injection engine, the vehicle can travel at speeds between 11 mph in low range and 20 mph in high range.
Additionally, the Workman HDX Auto provides a total payload capacity of 3,299 pounds and a towing capacity of 3,500 pounds.
The vehicle also features a four-wheel hydraulic disc brake system, an operator panel that includes an electronic switch to engage rear differential lock and a four-wheel drive option.