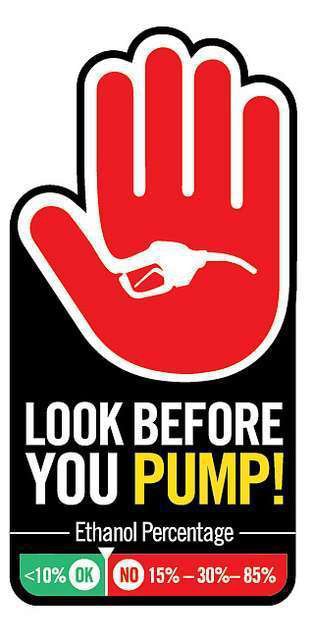 The Outdoor Power Equipment Institute (OPEI) has taken another step in letting landscapers and consumers know about the importance of using the right ethanol.
The organization launched its "Look Before You Pump" campaign at the GIE+EXPO in Louisville, Kentucky last October, and the message has spread to catch the attention of retail stores.
Lowe's and Walmart have agreed to support the educational program through in-store signage and circulars. True Value Hardware will highlight the program on the back cover of its spring outdoor power catalog.
Additionally, Scripps Networks Interactive's DIY Network is supporting the program through social media promotion, custom research and in-show messaging.
Known by its red warning hand symbol indicating 'OK' for 10 percent ethanol and 'No' for mid-level ethanol blends (such as E15, E30, E85), the 'Look Before You Pump' campaign is spreading nationwide as ethanol blended fuels containing more than 10 percent ethanol are made available in the marketplace for "flex-fuel" automobiles.