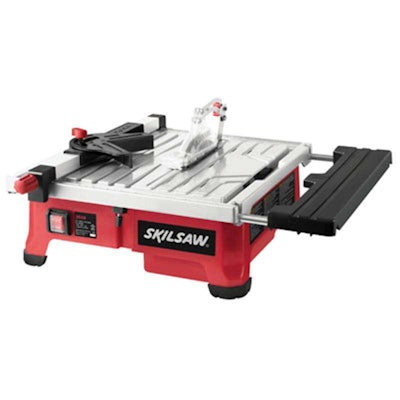 Skil has introduced a wet tile saw to help reduce mess in the workplace.
The 7-inch Wet Tile Saw features a HydroLock System that cuts the tile without tile dust becoming an issue.
The HydroLock System keeps water splash to a minimum so tiles can be cut where they are installed.
The tool also comes equipped with a rust-resistant aluminum table top and a sliding side extension that can be used on either the right or left side to support tiles up to 18×18 inches.
Available in March, the tile saw uses a 7-inch rim diamond blade, and the adjustable aluminum rip fence and miter gauge allow for accurate straight and miter cuts.