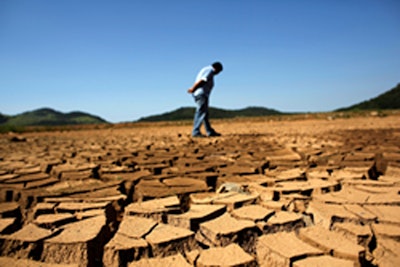 While drought continues to affect areas like California, one company is looking for an answer.
Turf Feeding Systems (TFS) is working to reduce the water use of up to 50 percent on any irrigated area.
Michael Chaplinsky, the president of Turf Feeding Systems, is working with a team of specialists to combat the crisis head on.
The company has created a program of injecting plant and soil nutrients into irrigation water.
The secret to the program's success is the concept of feeding the soil.
Strong soil health is nature's engine to drive plant growth. This creates a more healthy soil, which produces deeper, more efficient plant roots. Deeper and denser roots use less water, as well as utilize natural soil nutrients to produce a stronger, more efficient plant.
This fertilizer injection system combines organically based soil nutrients with normal fertilizer. The program also reduces the use of fertilizer and chemicals up to 70 percent.
The system also includes a Sodium Blocker product, which reduces sodium in irrigation water and soil.
Chaplinsky used Sodium Blocker in India in 2005 when he visited to help with the agriculture recovery after the tsunami. Seawater covered many rice fields in the Tamil region from the tsunami.
Michael Chaplinsky shipped his Sodium Blocker product to India to treat the rice field soil and successful rice crops were produced the next season.