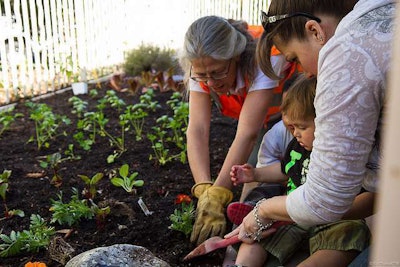 PLANET, the Professional Landcare Network, has opened its registration for its sixth annual PLANET Day of Service.
Scheduled for Earth Day on April 22, PLANET Day of Service unites the industry for a day of giving back that demonstrates the passion landscape professionals have about caring for landscapes across the country, while serving the public.
Companies can organize volunteer projects in their own communities. Some projects have included building healing gardens and revitalizing and installing plants at war memorials, youth and senior centers, local parks, and on church and school grounds.
In the past four years, more than 10,000 volunteers have completed more than 900 projects around the country, which is a donation of time and services worth more than $3.5 million.
PLANET Day of Service is open to all industry professionals. PLANET has put together a website to include a complete planning guide to help companies select, plan, promote and execute a successful project. When companies register a project, they are added to a nationwide map.