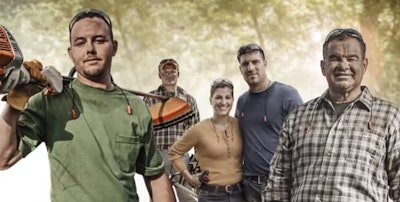 Stihl is getting real.
With the launch of its new campaign, "Real People Stihl People", the company hopes to celebrate and share the connection people have with Stihl products and dealers.
The campaign features the stories of real Stihl fans, including those who build, sell and use Stihl products.
Designed to engage fans and users, the campaign encourages individuals to share their own Stihl stories at RealStihl.com, as well as on social media with #RealStihl.
Among those featured are professional landscapers Zack Kline and Matt Tanksley. Kline is the CEO and Founder of A.I.R. Lawn Care, based in Rockville, Maryland, and Tanksley's company maintains up to 50 yards every year, including mowing, trimming and pruning services.
The program began in March with the launch of a dedicated website, an online application, social media promotion and national advertising.