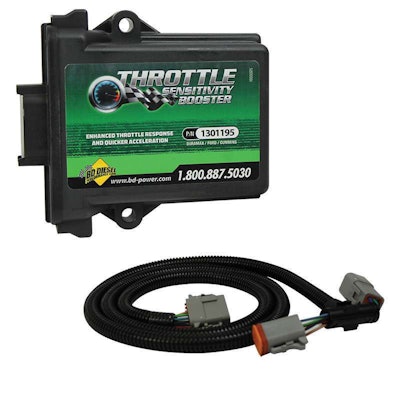 BD Diesel Performance has introduced a Throttle Sensitivity Booster.
The Booster helps improve throttle sensitivity and engine response that reduces the "laggy pedal feeling".
By reducing the pedal lag, the Booster can help improve the performance curve to occur sooner to achieve quicker turbocharger spooling.
The model can be installed with factory connections and is adjustable to boost throttle signals by 50 or 100 percent.