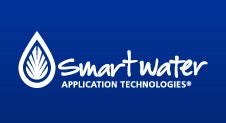 Smart Water Application Technologies (SWAT) released the Sprinkler Head Check Valve Testing Protocol Version 2.2.
The protocol is open for a 30-day public comment period, with feedback due April 30.
The check valve testing protocol details the performance requirements and test methods for sprinkler head check valves used for operation in irrigation systems.
The organization invited industry stakeholders to submit public comments to version 2.1 of the protocol last December.
Because of recent feedback, SWAT revised the document to include an additional test that measures the performance of the check valve when placed at 15-, 30- and 45-degree angles. In addition to tests of the sprinkler in a perpendicular orientation, the added test will determine how the check valves perform when used on sloped landscapes in a tilted position.